The Strategic Action Programme Meeting
Event details
When
Mar 31, 2015 03:55 AM
to
Apr 01, 2015 03:55 AM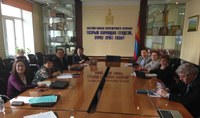 The Strategic Action Programme (SAP) Development Meeting was organized in Ulaanbaatar, Mongolia on 31 March – 01 April 2015. SAP consultants and Lake Baikal Project technical team took part in this event.
The activities to be conducted for updating SAP and deadlines were discussed.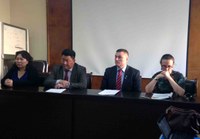 The next day was dedicated to the Work Group Meeting in expanded format, including representatives of natural resources ministries, Mongolia and Russia. The role of ministries in SAP endorsement and implementation was discussed; review of targets, strategic actions was made.