XV Meeting of geographers of Siberia and Russian Far East
Event details
When
Sep 10, 2015 04:00 AM
to
Sep 14, 2015 04:00 AM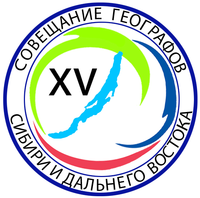 The XV Meeting of Geographers of Siberia and Russian Far East "Geographical, socio-economic, environmental and ethno-cultural factors of development of the eastern territories of Russia" took place on 10-14 September for the first time in Ulan-Ude.
Scientists spoke about the urgent problems of geographical science, economic and geopolitical factors of Russia, the current state of the environment and the socio-economic development of Siberia in the early twenty-first century, the role of geography in the study of the eastern territories of Russia and affected many other important issues.
Before the plenary session the presentation of the Ecological Atlas of the Lake Baikal basin was made. A few copies of the Atlas were handed over to representatives of universities, libraries, museums and conservation agencies.
During the meeting a round table was organized, where the program of the improvement of electronic topographic map of the XXI century was discussed.
The organizers of the XV Meeting of Geographers of Siberia and the Russian Far East were: Buryat branch of the Russian Geographical Society, Baikal Institute of Nature Management (Ulan-Ude), Institute of Geography (Irkutsk), Pacific Institute of Geography RAS, Buryat State University. The XV meeting was also supported by the Russian Foundation for Basic Research, the UNDP-GEF project "Integrated Natural Resource Management in the Baikal Basin Transboundary Ecosystem".
http://www.rgo.ru/ru/article/soveshchanie-geografov-sibiri-i-dalnego-vostoka