International research-to-practice environmental conference with participation of Russian and Mongolian environmental community
23 July 2014 Gremyachinsk, Buryatia, Russia
Event details
When
Jul 23, 2014 05:10 AM
to
Jul 24, 2014 05:10 AM
Where
Gremyachinsk, Buryatia, Russia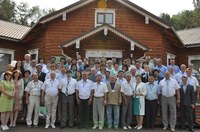 The purpose of the conference is to bring together the efforts of the specialists and scientists of Russia and Mongolia in the field of protection and rational use of natural resources in the basin of Lake Baikal, creation of the basis for decision making. The participants of the conference are representatives of the Central Federal Service for Supervision of Natural Resource Usage and its territorial branches, scientific institutions and NGOs of Baikal region.
During the conference the challenges of the sanitary and epidemiological safety of transboundary water bodies were discussed.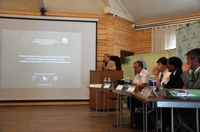 The current state and the ways of improvement of the legal and the institutional basis of collaboration between Russia and Mongolia in the field of preservation and sustainable development of transboundary water resources.
Download conference resolution
Internal links:
http://bgtrk.ru/news/detail.php?ID=17350
http://egov-buryatia.ru/index.php?id=5330&tx_ttnews[tt_news]=35013
http://www.baikalfund.ru/news/fund/article.wbp?article_id=0690364d-19a6-4767-81d3-417cc1ca4f6e
http://buriat.er.ru/news/2014/7/29/tulohonov-prinyal-uchastie-v-proshedshej-v-buryatii-mezhdunarodnoj-konferencii-posvyashennoj-voprosam-ohrany-okruzhayushej-sredy/