Hotspot Assessment for TDA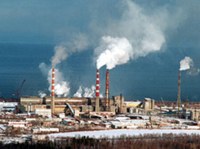 The following tasks have been accomplished:
Identify local sources of pollution located in the Russian catchment area of Baikal Basin.
Determine their impact on water quality (surface and underground) on relevant chemical and biological parameters.
Review and rank upgrade needs for Selenga basin municipalities, including of ongoing and planned water and sanitation projects.
Download the Russian Final Report (ENG)