Biodiversity compatible recreational tourism plan for Zabaikalsky National Park
Irkutsk State Technical University, Irkutsk, Russia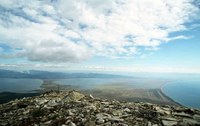 · The territory of Zabaikalsky National Park according to new revision of Russian Protected Areas Law was zoned.
· Contemporary methods of reduction tourism influence on protected areas were studied;
· Conceptual paper for recreational using of protected areas in Zabaikalsky National Park was developed.
· Feasibility study of impacts of tourism on different ecosystems of Zabaikalsky National Park (protected area, buffer zone, transport corridors) was contacted.
· The biodiversity compatible tourism plan (taking into account the permissible loads) for Zabaikalsky National Park was developed for institutional framework and informational structure.
· The learning workshop for staff of Baikal Basin Protected Areas (Baikalsky, Baikalo-Lensky, Barguzinsky, Zabaikalsky, Dzherginsky) was organized.