Pilot project of siting a new mine in order to avoid surface and groundwater and soil contamination.
Baikal Institute of nature management of the Russian Academy of Sciences (Russia)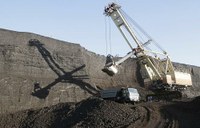 Within the scope of the pilot project implementation, using the example of Nikolsky coal mine, the following main objectives have been achieved:
Selection of the site for mining, determining the dangerous pollution sources and their negative impact on environment;
Carrying out of expedition research with water and bottom sediment sampling and analysis to determine background content of pollutants in the future mining area;
According to the analysis results the level of anthropogenic impact on ecological condition of the researched area can be estimated as satisfactory.
Consideration of processing of coal to activated carbon and carbonic sorbent, which have priority significance for water purification system, as well as methods of activated carbon production. According to performer of this work, main method of utilization of overburden rock solid waste while coal extraction is their use in building industry.
Estimation of possible impact on environment and biodiversity during planned mine exploitation.